by Erica Ross-Krieger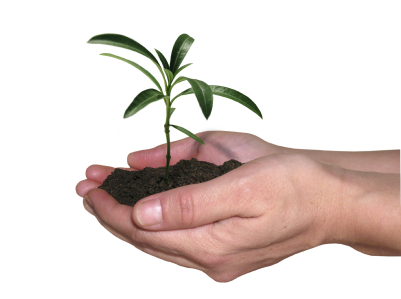 We're big fans of doing whatever you can to protect your business. One of the ways you can do this is to form a legal structure or entity. Now before you click off the page, run away, or give in to the voice of well-meaning but uninformed friends and even misinformed professionals who've mistakenly said, "Corporate structures and other entities are not for you", please take a breath and keep reading.
Since going into business for yourself was one of the most important decisions you've ever made, and assuming you want your Wellness Coaching Business to be a profitable, growing asset and not just a hobby, then it makes sense you'll want to protect it.
As business owners ourselves, we know first-hand that having a properly formed corporation (or limited-liability company or partnership) is the foundation of a healthy enterprise. We've seen our business grow and thrive because we took the time to protect it. We hope you'll consider doing the same.
Here in the U.S., an entity will help your business take advantage of the government's intention to support entrepreneurship. Without such a structure, you'll pay more in taxes and expose your well-earned assets to the IRS, to creditor attacks, and frankly anybody who's adamant about slapping you with a fat and unfounded lawsuit. Most importantly, setting up an entity will help your business do what a business is intended to do – retain more income so that it can further serve its purpose in the world.
You can go to your state government's website and find the filing papers and instructions for setting up all types of partnerships, corporations or limited liability companies (LLC's). But before you go that route, we strongly encourage you to get professional advice and help with this vital step in establishing your Wellness Coaching Business. Deciding when to set up an entity, which type of entity to establish given your services and products, which state your entity should be in, and sorting through the paperwork all by yourself can be a recipe for disaster or at the least, a good deal of confusion.
The right advice and direction will save you tons of time, get you going in the right direction, prevent headaches and set a solid foundation for your business. We've got great advisors for our business, and we'd like to open our roll-a-dex to you. We're not saying there aren't other entity specialists out there, but we've been around the block and couldn't be happier with our advisors.
We use Sage International, Inc.*, located in Reno, Nevada. They've been a part of our business life for more than 12 years and know their stuff. They can set up entities in all 50 states (plus Guam, I hear). You can visit their website at http://www.sageintl.com and read about the various advantages and disadvantages of each entity type or visit their store and pick up a copy of their best-selling book Incorporate and Get Rich. And the coolest thing is you can call Sage to schedule a FREE 30 minute consultation at 1-800-254-5779.
Deciding to form your Wellness Coaching Business was a giant step. Now take the next step and call an entity expert. It's time to protect and assure the wellness of your business.
To Your Wellth,
Erica
*We are not affiliates of Sage, Intnl, nor are we paid in any way to promote their business. We simply believe they are the best at what they do and want to share our resources:)