by Erica Ross-Krieger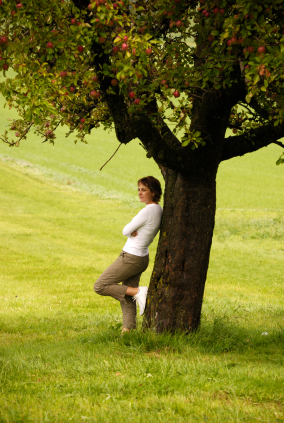 There's nothing new here. Truly. You've heard all of what's in this post before. You already know the information, the concepts, and the ideas. So do I. But there are just times when I need a reminder. So I really wrote this one for me.
Joy. It's not outside of you. Before my husband and I reached the millionaire mark, I thought doing so would make me happy. It did for a while, but the novelty wore off after a bit. I thought that when my health returned after an accident, that I would be happy. Again, it did for a while, but that joy was also temporary. And after years of inner work, meditation, therapy, and studies with world-known experts in the field of spiritual growth, I continually returned to that familiar statement "joy is within you, not in things outside you." But did I really get it? I thought so. But maybe not…
Thinking I knew what to expect. For the past month or so, in preparation for a teleclass I'm teaching soon, I've been doing the abundance exercise presented in the Abraham-Hicks book, Money & The Law of Attraction. It's the one where you get a check register and some checks that you aren't using, and post "money" (imagined) into the checking account each day, increasing by $1000 each day. Then you "spend" that amount daily and actually write the check for things you will buy. To up the ante, and make myself "stretch" a bit, I began with $10,000, then "spent" that, added $20,000 the next day, and so on, increasing the amount added each day by $10,000.
At first, doing the exercise and "shopping" for stuff I wanted was fun and joyful. I actually felt like I had already purchased and ordered those things and they'd be coming in the mail any day. And I wrote the checks with no hesitancy, knowing that the next day there would be more money in the account, as if by magic, without my having to do anything. It was a feeling of freedom. And, after a few weeks of this, whenever I went to write "real" checks, from home or business accounts, I had a visceral experience of feeling the same freedom as I paid bills or bought things – no worries about investing right, the economy, or my businesses —  just knowing there would be more money in the account the next day. So far, so good.
Much more to learn. As I said, I've been doing this for a little more than a month now. So today in the exercise, I put the $400,000 amount I was up to into the account and chose to "buy" a condo on Maui. As I wrote the check for the condo, I had an odd feeling. A rather sad feeling actually. I couldn't pinpoint it. So I stopped, took a breath, and sorted things out. What was the source of the sadness? What thoughts were present? Why wasn't buying this condo bring me joy?
Ah. There it was. I wasn't in a state of joy to begin with this morning. I wasn't "buying" the condo from a place of joy. As I wrote the "check", I realized that no matter what I bought, it wasn't going to make me happy.
Now I've known this intellectually my whole life. But I didn't know it as deeply as I do today. The money is just not going to make me happy. A new anything won't make me happy. Perfect health, my spouse, the perfect career, or the perfect friends won't either. Only I am going to make me happy.
This was sobering. I thought I knew this. I truly am a human in process, learning each day. I am sitting with today's learning for now.
Just thought I'd share.
p.s. if you decide to give the exercise a whirl, let us know what happens…
p.p.s. "Most of you do not believe that it is your natural state of being to be well."
— Abraham
Excerpted from the Abraham-Hicks workshop in Boston, MA on Sunday, October 20th, 1996