by Erica Ross-Krieger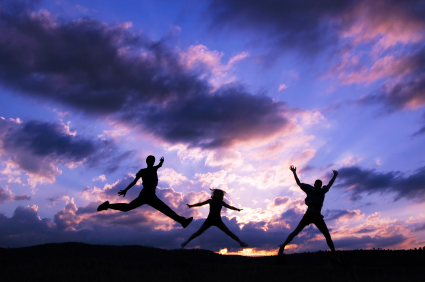 Looking Ahead
For the past month, I've been looking ahead at the winter and realizing that, after decades of year-round outdoor swimming, doing so in the rain each year is getting a bit old for me.
True, the pool is heated, I live in California, and I don't have to worry about snow where I live. And, yes, I could probably find an indoor pool around here if I looked for one. But that still small voice inside has been getting louder and urging me to find a nice whole-body regime to do during the winter – a regime that will supplement yoga, take the place of swimming, and be available for me at home or somewhere other than a traditional gym.
Buried Treasure
Well, I recently found the answer…but it was located way beneath my resistance.
You see, I'd done some research on the internet and found an incredible piece of equipment made by the company NuStep. Easy-on-the-joints, a full-body workout, and transforming lives, NuStep is a wonderful machine. It also comes with a hefty price tag, so I wanted to try it out first.
NuStep does have a 30-day at-home trial period, but rather than have it shipped here, set it up, and possibly not like it, I asked where I might give the machine a test ride. I found out that a commercially-owned NuStep machine was located at a gym near me called Club50. And not only could I try the machine out, but the salesperson at NuStep told me I could possibly join Club50 and not have to purchase the machine myself. "Club50?" I thought, "This probably means it's really a senior center and there are tired seniors playing bingo." So I resisted going. For weeks.
The Other Side of Resistance
But after a month of grumbling, I gave myself a self-coaching session and figured, "Heck, it's only to check the machine out. I don't have to sign up and play bingo." So I went. And I was oh so wrong about what I'd find.
Club50 Fitness Centers® were created for those of us age 50 and above and it is anything but a place for bingo. It's for those of us who want a great workout, aren't training for body-building competitions, choose cotton t-shirts instead of binding lycra and spandex and prefer to use exercise equipment that is highly efficient yet easy on our bodies.
I met the energetic owner of the franchise near me, Mark, and grinned from ear to ear when I looked around. I found an inspiring environment, fabulous equipment, yoga classes, and, what's become my very favorite, the NuStep machine. As I tend to like to get in and get down to business, I was also happy to see the efficiency of the circuit system and the lack of crowds at the equipment. I adore the place, look forward to going, get a great workout, and feel right at home!
If you are a baby-boomer at age 50 or beyond, want a fun and engaging way to keep fit, I encourage you to try a Club50 near you and/or also try the NuStep machine. Like me, you'll be glad you did.
Sometimes, what we want is right behind the resistance we cling to.
Love to hear your comments about fitness at 50, swimming in the rain, overcoming resistance or anything else this post brings to mind:)
Warmly,
Erica
P.S. Join me on my FREE monthly WellnessCoach teleclasses. Call me to register: 925-933-7445