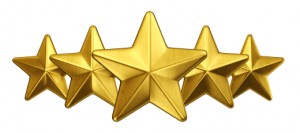 Dear Wellness Coach,
Congratulations! You've been accepted for membership in the WellnessCoach.com community of featured Wellness Coaches and we thank you for your role in the upcoming program pilot.
The membership program will officially launch in July and membership fees will be $37 per month. Membership benefits include a listing of your business and specialty areas on the WellnessCoach.com site and bonus monthly calls with experts that will provide you with tips and information to help your Wellness Coaching business thrive.
During the pilot month, (June 2012), we will feature the profiles of a limited and select group of Wellness Coaches and are glad to have you be in this group.
To thank you for your role in the pilot, we are giving you the program benefits for the month  of June for free when you pay for the month of July. To take advantage of this opportunity, please click on the Buy Now button below, pay your July fee of $37, and you will receive the benefits of membership for June at no cost. (You are receiving two months of membership for $37.)
Once you make your $37 payment,  you will receive an auto response with all the details and specifications needed to list your business on WellnessCoach.com
[wp_eStore_buy_now_button id=8]
With Gratitude and Thanks,

Erica Ross-Krieger
Founder, WellnessCoach.com
P.S.  If  you decide to continue with the membership program beyond July (and we hope you will!) you'll be able to register as soon as the official launch happens in mid-June.