by Erica Ross-Krieger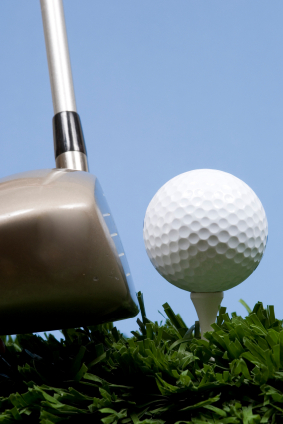 Even though I come from a family of avid golfers, and grew up with the game surrounding me, I am not a golfer.
What I do have though is a profound respect for those who do play, a love for the aesthetics of beautiful golf courses and an unexplainable obsession for watching masterful golfers and gleaning lessons I can apply to my own life.
So yes, I was glued to the TV for days watching Tiger Woods win this latest U.S. Open. Especially the round on Father's Day, the play off round on Monday and the subsequent sudden-death game that resulted in his win. The man never ceases to amaze me.
I've been thinking about what I've learned from watching Tiger play this past week and how I will put it to use. Here's what I've come up with:
1. I'm not privy to the inside of Tiger's head…if I were, I'd guess that his mindset FROM THE OUTSET of this U.S. Open was: "I've WON the 2008 U.S. Open".
2. Like a pilot with a specific destination (let's say Kansas), he knew where he was headed. He had a clear intention. In fact he already saw in his mind's eye that he had arrived at his destination.
3. Also like a pilot, he had to do course-correction along the way. I imagine when a shot didn't go as planned, even let's say an hour before the tournament ended, he didn't say to himself, "Oh crap, I'm not going to win now", any more than the pilot would say,"Oh crap, I'm not going to land in Kansas" when the wind shifted a bit and the course had to be altered an hour before landing. I'll bet instead Tiger's thinking went something like:
4. "Okay, now what? Since I see myself as ALREADY HAVING WON THIS THING and I project to an hour from now when I am holding that trophy, WHAT DID I DO AT THIS POINT SO I WOUND UP WINNING?"
5. And then he just did the next thing he had to do…he did the next thing that his "winning script" (which was written in terms of the future) already said had happened to get him the trophy. He put ALL HIS FOCUS ON THE SHOT HE WAS TAKING AT THE MOMENT, knowing IT WAS IN SERVICE TO THE GOAL HE HAD ALREADY ACHIEVED IN SOME FUTURE STATE. In the present, he isn't griping that he has to get out of the sand trap or rough (okay, maybe for a split second) but then, he immediately focuses and just gets out because he knows that's what will have happened in the script of his already having won that trophy.
6. I truly think he enjoyed the process. (Okay, maybe not the knee pain, but certainly the chance to focus and apply his skill.)
7. In my own life, I have a few "trophies" that I want to attain or cultivate. Some are intangible trophies like peace and joy. Others are tangible like a clear business goal and a fitness goal. I am committed to spending time each day seeing the future "script" of myself as already in possession of these things.
8. And I am committed to simultaneously focusing on each task in front of me that is a part of that "script" with mindfulness.
9. I am committed to shortening the time I spend griping about unexpected sand traps. (I mean really, yes I might be bummed, but how much preciouis time do I want to hang out there?)
10. I'm committed to refocusing on the needed course correction that is already a part of my future success script. (My friend and financial mentor, Loral Langemeir, calls this future pacing.)
11. I'm committed to enjoying the process.
I sure have no inkling whatsoever to pick up a golf club, but God, I love golf. And thanks, Tiger. You're the best business and wellness mentor I've ever "hired".
How about you? Love to hear if any of this makes sense in your life…