by Erica Ross-Krieger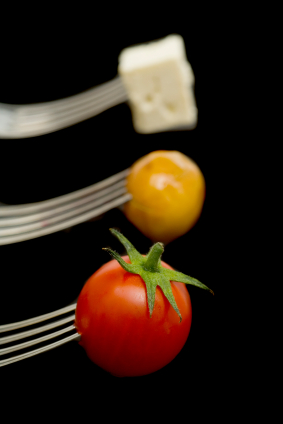 Contributor Glenn Townes wrote a juicy article on November 2 in the National Federation of Independent Business (NFIB) business toolbox. He starts with this appetizer:
"Entrepreneurs are used to working long hours and occasionally ignoring their health, all for the sake of making their small business a success.
"With the holiday season quickly approaching and leftover Halloween candy, Thanksgiving pies and Christmas goodies all racing through our heads, now is the time to establish healthy holiday habits that will make your New Year's resolutions last well beyond the first slice of pumpkin pie." For the rest of the banquet, read Glenn's full article.
Take Action:

Choose one of the following tips and habits (some from Glenn, some from me) and take action:

– buy a pedometer, learn how to use it, and get moving
– bring fresh fruit to the pot luck
– go for a brisk after-the-holiday-dinner family walk
– drink plenty of water
– opt for soup as an appetizer to curb your appetite
– hire a certified nutritionist or wellness coach before New Year's Day
– select some energizing music (rock, jazz, oldies, you call it), and take an late afternoon office break to get up and move around for 15 minutes.
– enjoy the gathering of friends, family and colleagues in abundance and the food in moderation.
– count your blessings instead of a total focus on counting calories.
– take an information and technology break for 24 hours — no email, texting, cell phones, blogging, Twitter, newspapers, and all electronic games and computers. [Get past the first go-round of this, (where you're likely to be worrying if you're missing out on something) and next month you'll look forward to repeating this one.]
– practice Dr. Andrew Weil's Relaxing Breathing Exercises
My plan's to outsource some more of my work to my VA starting this week — a gift for me and a gift for her.
What healthy habits will you start?
Keep us posted.