by Erica Ross-Krieger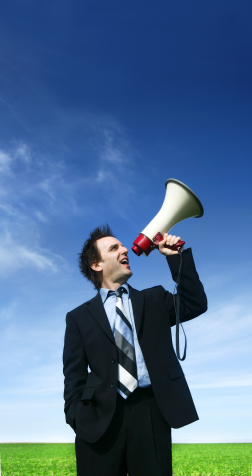 I'm not a big fan of New Year's resolutions. That doesn't mean I'm not a goal-setter, it's just that I'd rather develop new habits (personal and professional) one day at a time, keep assessing progress throughout the year, and make course corrections as I go. I encourage my clients to do the same.
Wellness Manifesto
One of the tools I use to assess my overall wellness is a "living" document that I call a "Wellness Manifesto" – my clients have caught on and love the idea, so it's the heart of this post today. A Wellness Manifesto is a written declaration of activities (and non-activities) that support wellbeing as you define it, declared in the present tense. I say that the document is "living" because you continue to refine it and revisit it on an on-going basis, not just at the New Year.

What Does the Manifesto Contain?
The Manifesto's key components are: The Current Date, The Next Review Date, Your Wellness Intention, Keywords (words used frequently in the intention and/or those that you used that hold lots of juice for you) and 3 Habits to Strengthen.
Frequency
I suggest revisiting your Wellness Manifesto quarterly and reading it aloud to at least one other person. Since I did so in September, my own Wellness Manifesto is already in good shape for the holidays.
Focuses Your Intention
When I glance at the Wellness Manifesto document each day, I'm reminded of my Wellness intentions. For example, I'm reminded that, in keeping with my Manifesto, I want to look back a week after Thanksgiving land say, "How wonderful it was to eat well, enjoy the gathering of friends and family, and get some exercise that day." I'm just more likely to act accordingly if I write the Manifesto "as if" things I intend to do have already taken place. It doesn't guarantee anything…it just helps me put my attention on what I want regarding my wellness.
Example of a Wellness Manifesto
Look through the following example of a simple Wellness Manifesto that I revised in September. Notice it is written in present tense as if these things are already firmly in place as I write it. Notice the keywords are really the top values I'm declaring to be of importance right now. Looking at this list each day (as well as having announced and read the Manifesto to my coach In September) supports the 3 habits I want to strengthen during this time.
Date: September 1, 2007

Next Review Date (three months): December 1, 2007
*************************

Wellness Manifesto of: Erica Ross-Kriegeer

I experience wellness in body, mind and spirit. I rise early in the morning so I can enjoy the quiet hours before the active day begins. I use the time to meditate, stretch, write a few words of gratitude in my journal and identify my priorities for my business. In this way, I am more focused and prepared for the full day ahead. I focus on relaxation during the holidays, build restful "time-outs" into my workday, spend time outdoors daily and also clear time to spend with family and friends. I take time to truly savor the healthy food I put into my body and know that when I do so I'm caring for the vehicle that let's me do the work I love to do in the world.

Keywords:
Quiet
Priorities
Focused
Relaxation
Body, Mind, Spirit
Healthy Food
Savor
Enjoy Friends & Family
Exercise

3 Habits to Strengthen:
Rising at 6am
Daily time outdoors
Business Priorities set each day
A Gentle Yet Powerful Reminder
I don't suggest using the Wellness Manifesto to give yourself a hard time – I figure Life can be hard enough as it is some days. Just use it to keep your eye on what's important.
For instance, let's say you're currently working on developing the habit of getting up a half-hour earlier than you used to (like I am). You can keep your manifesto by your nightstand and your alarm clock. On the manifesto will be a few keywords that you want to emphasize in your life right now – words that could include: quiet time, priorities, and focus. You might glance at the document before bed, taking a minute to imagine those qualities as already present in your life.
When the alarm goes off in the morning, and you're tempted to hit the snooze button one more time (or turn it off and go back to sleep) just glance at the manifesto again. Ask yourself if those qualities of  quiet time, priorities, and focus are important?
If so, glancing at that list might just be all you need to get going and further solidify your habit of getting up earlier. If not, and you choose not to get up, don't beat yourself up about it later on. Just re-group and course-correct. Maybe 15 minutes earlier is a better target for a while. Maybe getting to bed earlier is where you really need to focus. Just revisit the manifesto, revise it, declare it to someone again, and gently get back in the saddle.
Your Turn
I invite you to use the example above as a guide to create your own Wellness Manifesto and put it into place before the winter holidays this year.
It could just be one of the best gifts you give yourself.
What will your Wellness Manifesto say? Send a comment and let us know.
Oh…and do you see how you could do a Wellness Manifesto for your business? (Another topic for another post:)