by Erica Ross-Krieger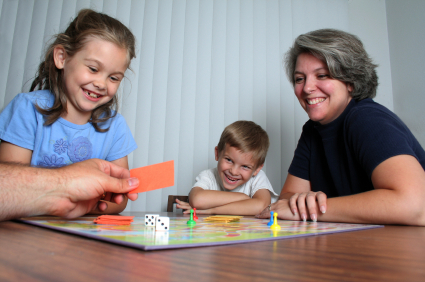 Who knew family game night last night would lead to a blog post on the WellnessCoach blog? Not me. But I will use anything in front of me as a metaphor if I think it will help me shift and broaden my perspective on wellness. And today, I'm looking at a board game.
I believe the designers of Monopoly® were on to something when they put the "Free Parking" space on the game board. I think it was a subtle reminder to take time out and do nothing. A subtle reminder to heed the following quote in our daily lives:
"Now and then it's good to pause
in the pursuit of happiness
and just be happy."

– Guillaume Apollinaire
At least that's how I'm thinking about the "Free Parking" space today.
And if you'd like to join me in this line of thinking, feel free to use this blog post as a "Free Parking" spot for yourself today. In your pursuit of happiness, your rush to read blogs, gather new information, and all matters you face, take a break.
Right here.
Right now.
Take one deep breath.
Close your eyes and just feel the joy of taking that breath.
Yes, just like that.
Take this one moment to be happy, right here, right now.
For this one breath.
Namaste