by Erica Ross-Krieger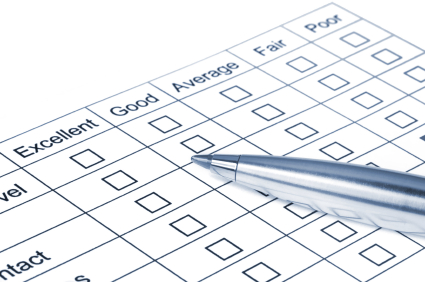 This is the first in a series of four posts where I'll give you my review of a Wellness product, book or approach that's recently come my way. I've tested, tried or read and reviewed each one thoroughly, and I'll give you my professional and/or personal experience with one product per post.
Rating key:
☺ ☺ ☺ = Great product. I'm using it and love it. Go get it.
☺ ☺ = Good product. I'm using it/own it. You might want to try it.
☺ = It has merit, but I'm not personally using it. Use with caution.
☹ = Don't bother.
1. Review From the Nutrition Front:

Detox Diet & Book: The Fast Track Detox Diet
by Ann Louise Gittleman, PH.d., C.N.S.
Book & Detox Diet Description: "Gittleman's easy-to-follow program includes seven days of adding healing foods to your diet to prepare for the detox process; a one-day fast featuring her spiced Miracle Juice, designed to stave off hunger and flush out toxins; and three days of eating healthy foods to seal in the result of the fast…" (From the book's back cover.)
Price: $12.95 U.S.
WellnessCoach Special Note: My clients know my stance on fasting, diets for weight loss, and toxins in food and the environment, but I haven't really come out with my opinion here on the blog before…so here it is:

Eating organic and using personal and home-care products that are toxin-free is critical; nutrition education and exercise are critical components of the weight-loss story; but weight loss is a much bigger conversation than just diet and exercise; a Blood-Type approach to nutrition is important; fasting is such a loaded topic that I don't keep it in my Nutrition Educator or personal vocabulary; and the real key to weight loss is getting to and dealing with the issues that are at the heart of the matter for each individual.

But…
That said, I agreed to review this book for a number of reasons. First, it appears its main focus is detoxification, not just weight loss. Next, in nutrition school I was a big fan of Ann Louise Gittleman's 1997 book, Your Body Knows Best. I liked the introduction to her blood type-based approach to nutrition and individual metabolic considerations. So I wanted to see if the same thread of her nutritional expertise was apparent in this new book.

Also, several new clients asked my opinion on the Fast Track Detox Diet book, and I like to keep up with current nutritional literature in the mass market, so I bought a copy. Then in early January, in her Slim People in Progress blog, Denise Wakeman asked if anyone had experience with the Detox Diet or the book. I commented back and said I'd get to reviewing it. So Denise, this one's also for you and your readers☺
WellnessCoach Assessment:
Nutrition expert Ann Louise Gittleman does a phenomenal job spelling out the harm that pesticides, fertilizers, synthetic additives, and pollution in the environment bring to our health. She makes a strong case for the need to internally cleanse ourselves regularly with an age-old tradition of a detox fast, but one that is also based on sound nutritional principles.
In all the years I've assessed detox diets, I can say I haven't seen one so thoroughly presented, nor one that covers the myriad of issues (body/mind/spirit) that are involved in the world of detoxification diets. The plan even includes: a plan for journal entries for the emotional level along with breathing exercises; recommended pro-biotics; different approaches for those with different goals; supplements for each approach; cosmetics to avoid; recipes; resources and contact info for detox diet supplies; visualization tools to use; and Bach Flower remedies to include.
My Opinion in a Nutshell
So, how do I put this together with the Special Note I wrote in the block quote above, where I say I'm not a proponent of fasts? This way:
– Above all else, if you choose to fast, engage a licensed health practitioner to supervise any fast you undertake. In my view, this goes for everyone, not just those who have health challenges, are elderly, or have compromised immune systems.
– If you think you want to use the plan in this book, give your health practitioner a copy of the book to read thoroughly so both of you are familiar with the approach. Be sure you have read it thoroughly as well.
– If the decision you make together is for you to follow the plan, schedule regular sessions with your practitioner during the entire process. Stay in touch throughout.
– If you do go forward, don't skip any of the steps outlined in the book, unless your practitioner specifies that you do. The prequel to the fast is a critical component and so are the recommended protocols for supplements, fiber, pro-biotics and recommended amounts of water to drink.
– Consider having a Detox Diet buddy that is going through the same process, so you have additional support. This person also needs to get health supervision.
– Go Organic for as much of this approach as is possible if you are going to do this.
– Skip Path A – the Fastest Track – and Opt for Path B, The Cheater's Path, (I wouldn't have called it that…I'd have called it the we're-all-human Path…but hey, it' not my book). Again, your practitioner's advice is vital. I just don't see a need for the "fastest" anything.
– If you review the whole book and decide to skip the whole Detox Diet (my vote), there is strong merit in doing the Emotional Detox component (chapter 7) on its own.
Overall Rating: ☺
Note: The book itself is thorough, well presented, and comprehensive. As I said though, I'm not a fan of fasting or diets and this didn't change my mind. Does contain other useful information though.
My Personal Experience:
Well, as you now know, I'm not a proponent of fasting, so you won't see a personal report of my own fasting experience here, because I don't do fasts. But you do have my assessment of the book's approach from a Nutrition Educator's view, and that's what I can offer.
I will also say that I'm a strong proponent of doing what we can to keep harmful toxins at bay, whenever possible. I live by my own advice to clients and yes, I: Take a Blood-Type approach to my own eating plan and approach to supplements; drink lots of pure water; eat all organic at home and as often as possible when eating out; avoid toxic cleaning and personal-care products; and engage in regular "Emotional Detox" work by using the Gremlin-Taming® method (designed by Rick Carson, author of Taming Your Gremlin®).
A Bloggy Note:
This review was initially going to be a short list of Wellness Tools for you to try, without my own bias. My thanks goes to blog guru, Chris Garrett, for the advice he gave in his January 21st post that bloggers should marry their expertise with personal experience. As you can see, I've taken his advice to heart…and I had fun doing so. I'll be doing 3 more of these reviews i this series, and I'm bound to do more over time. Stay tuned.