by Erica Ross-Krieger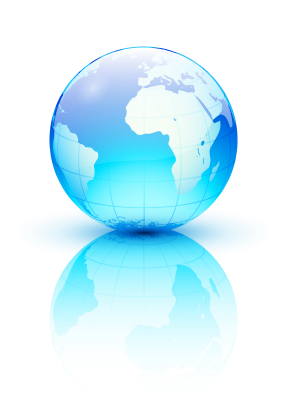 Thanks for tuning in for the 4th post in this Wellness Product Review Series. We've now looked at products from the Detox Diet Front, the Fitness Front and, in the previous post about Acai Green Tea, from the Healthy Food & Beverage Front. Today, I report on products from another Front altogether.
If you're a new reader, a scan of my posts will tell you that my view of Wellness encompasses a substantially large arena. My definition of Wellness includes paying attention to the quality of what we put into our bodies, minds, and spirits as well as what we put into the world around us.
On that note, today I'm turning my attention to Earth-Friendly cleaning products that will bring wellness to your outer world and in so doing will contribute to your overall wellbeing.
As a reminder, here is the key to the rating system I use:
☺ ☺ ☺ = Great product. I'm using it and love it. Go get it. (Or make it:)
☺ ☺ = Good product. I'm using it/own it. You might want to try it.
☺ = It has merit, but I'm not personally using it. Use with caution.
☹ = Don't bother.
REVIEW FROM THE EARTH-FRIENDLY CLEANING PRODUCTS FRONT:
While the non-toxic carpet cleaning methods used by our Stanley Steemer guy are wonderful, I don't call him every time a tomato-sauce- ladened plate dumps on the carpet or a glass of red wine gets knocked over. Here's what I use when I've had one of those days:
Folex® Instant Carpet Spot Remover

Product Description: "Folex is a Water Based Non-Ionic Surfactant. Water Based means that it uses water to wash the stain away, for safety, and virtually residue free cleaning. Unlike soap, solvents, or oil based cleaners that can be smelly, toxic, flammable, leave a sticky residue, or damage the carpet backing. Folex is also: Non-Flammable, contains no solvents of any kind; Odor-Free, no unpleasant chemicals; and CFC and Petroleum Free." [Folex Website Description]
Price: $7.99 (At Safeway. And I see Home and Beyond sells it for $6.88)
WellnessCoach Assessment:
I'm not sure there is much more to say, so I'll re-iterate: Water-based, Non-toxic, Non-flamable, Odor-free, CFC and Petroleum-free. Plus it really works, which is probably why it's been around 30 years.
My Personal Experience:
I swear that my housekeeper's cleaning concoction (a solution of baking soda, vinegar, and water) cleans most things around my home and office. But it just doesn't do the trick for getting stains and spots out of white or light-colored carpet. That's a job for Folex (and no, I don't get paid for the promotion, I jut believe in the stuff.) I'm extremely sensitive to fumes, toxic cleaners, etc., and I think the earth just might be too. So when I use this, we both win:)
Overall Rating: ☺ ☺☺
Earth-Friendly Products you Probably Have on Hand:
– A solution of vinegar and water will clean mirrors and glass
– Vingar, baking soda and water clean most cleanable surfaces
– Salt and vinegar clean copper pots and other things copper-made
– Line a glass baking dish with aluminum foil, sprinkle in baking soda, set your sterling silver jewelry or utensils in the dish, pour boiling water over the top an voilka – clean and shiny and a smiling earth.
What tips do you have? Please share!
P.S. A big winter thank you to the folks over at the Liz Strauss Open Mic night. They don't know it but they helped keep me on track tonight. Thanks to Liz, Tim, Eric, Erik, Glenda , Karen , Suzie and Brooke