by Erica Ross-Krieger
Sifting through the myriad of approaches to nutrition is no easy task. And as a busy entrepreneur, I'll bet you don't have a lot of extra time (nor interest) to do that sifting. My wish for you is that you find a nutritional approach that works for you, and hopefully one that is comprehensive as well as customized.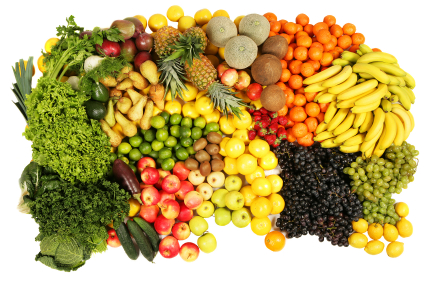 A comprehensive nutrition program from my view is one that helps you identify the foods, beverages, herbs and nutritional supplements that are best suited to you at this stage in your life.
I believe strongly that a customized and comprehensive nutrition program should start with the Blood-Type Diet (as presented by Peter D'Adamo in Eat Right 4 Your Type) at its foundation. Your nutritionist should further refine your program by taking into account your current metabolic rate (the rate at which you convert food into energy – assessed through a variety of tests), your ancestral heritage, and finally your food and exercise preferences.
Yes, I know the Blood-Type Diet approach is controversial. But I'm not short on opinions here. I've eaten and experienced the benefits of a Blood-Type Diet for more than 10 years. I've seen my family members, friends and many clients do the same.
Unfamiliar with the Blood-Type approach? I'll devote this post to the matter and also provide resources for your continued exploration.
Blood-Type Diet Basics
The fundamentals of the Blood-Type nutritional approach involve learning which foods are blood type friendly for your blood type. Certain foods are considered 'neutral' or 'avoid' or 'beneficial'. For instance, as a Blood-Type O, wheat and dairy are on my 'avoid' list and meat (I choose hormone-free and grass-fed meats), dark leafy greens like Swiss chard, as well as plums and cherries are all on my 'beneficial' list. It so happens those are also foods I adore, but the best part is that I feel fabulous when I eat this way. Doing so has seen me through some major health challenges.
In nutrition school, as well as by learning from my own naturopathic physician, Dr. Patricia Meyer, N.D., and reading the D'Adamo book and research, I came to learn the nuances of the Blood-Type approach. I learned how blood type influences digestion, why different blood types have different strengths and weaknesses, how anthropology has shaped the characteristics of each blood type, and which exercise regimes are most beneficial for each blood type. And as I said, I am biased toward the approach because it works for me. I urge you to do your own due diligence on this approach and test your own experience.
Dr. Peter D'Adamo
Sitting behind the theory and research of the Blood-Type approach is Dr. Peter D'Adamo, author of the ER4YT book and proponent of the Blood Type Diet topic we're discussing.
A brief summary of his clinic and biography reads, "The life work of Dr. Peter D'Adamo is the heart and soul behind the D'Adamo Naturopathic Center. A second-generation naturopathic doctor, Dr. D'Adamo has been practicing naturopathic medicine for over 20 years. Best known for his research on human blood groups and nutrition, Dr. D'Adamo is also a well-respected researcher in the field of natural products."
The science behind Dr. D'Adamo's work is explained not only in the ER4YT book, but on his website:
http://www.dadamo.com/knowbase/newbie/1.htm
"No conscious person can read Peter D'Adamo's works without considering much more thoughtfully how their genetic inheritance relates to their needs for specific food, lifestyle and environmental factors to improve their health."
-Jeffrey Bland, Ph.D. founder,
Institute for Functional Medicine
A Second Opinion
As I mentioned at the outset of this post, the Blood-Type theory and approach can be a controversial topic in some circles. In fact, one of the mentors you will see me quote extensively in this blog, Dr. Andrew Weil, occupies a seat on the opposite side of the debate table. You can read his views (posted in April, 2007) here:
http://www.drweil.com/drw/u/id/QAA400179
What do you think?
Do you have personal experience with a customized, blood-type approach to nutrition? Add a post and let us know. If not, consider checking these resources:
Excellent Practitioners
For an excellent comprehensive and customized nutrition program, hire a pro. Your first step can be to contact any one of the three professionals listed below. Or call each one of them, schedule a consultation phone call and see which practitioner suits you best. All three women are highly skilled, professionally qualified, entrepreneurs themselves, and incredibly compassionate. They understand the unique wellness needs of busy entrepreneurs and are all part of my own health and wellness team.
A few words about these amazing women:
Anasuya Batliner, NC, specializes in nutritional counseling and Asian bodywork. She's is a former nutrition school classmate of mine and will be contributing to this blog. Her office is located to the SF Bay Area.
Pati Caputo, CNC, is located in Fort Collins, CO. She specializes in clinical nutrition, uses whole food supplements and is a pro at working with you long distance.
Dr. Patricia Meyer, N.D. is a naturopathic physician, heads the Namaste Natural Healing Center in Portland, Oregon and guides me in my own comprehensive (Blood-type based) nutrition and wellness program.
1. Anasuya Batliner, NC, Dipl., ABT, CST
ph: 510-848-8439
http://www.MyBodyWisdom.net
email: anasuya@MyBodyWosdom.net
2. Pati Caputo, CN
ph: 970-224-5521
http://www.HealthInfoSource.com
email: mtncentre@aol.com
3. Dr. Patricia Meyer, N.D.
ph: (503) 408-0790
12616 S.E. Stark Street
Portland, OR 97233
http://www.oanp.org/index.ph