by Erica Ross-Krieger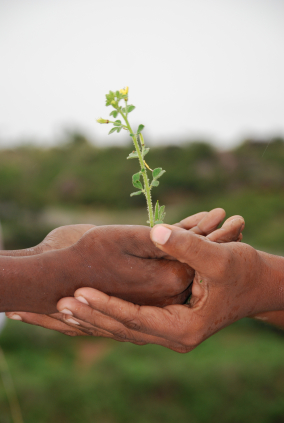 In this second post of the Cornucopia series, you'll find the quotes, websites, blogs, a healthy recipe, and meditation tools that inspired me and enhanced my sense of Well-Being in 2008. How do I keep track of them all?
I keep a notebook set aside to list my favorites each month. Nothing fancy, nothing electronic. A composition book and a pen. Then at year end, I sit back with a cup of tea and my laptop and revisit all that I noted. It's a fun way to wrap up the year. And as I said in the first post of this series, this year, I'm expanding my annual tradition and sharing my favorites with you…it's better that way!
So, browse around and find just the right something to strengthen your own sense of abundance, appreciation, delight and Well-Being this season. Enjoy!
QUOTES
Here are a few of my favorite quotes — those that I've used as inspiration this year. I keep many quotes on stickie-notes in a fat file folder…things I tear from magazines or notes scribbled from something I read somewhere (even from my own book if I think I need a reminder:) I pull one quote out each week that I want to sit beside my computer. These four came out from the file more than a few times to encourage me this year:
Hope begins in the dark, the stubborn hope
that if you just show up ad try to do the
right thing, the dawn will come. You wait and
watch and work: You don't give up.
– Anne Lamott, writer

We must be the change
we wish to see in the world.
– Mahatma Gandi

We must be willing
to get rid of the
life we planned, so
as to have the life
that is waiting for us.
– Joseph Campbell, author

Be brave enough to live life creatively. The creative is the place where no one else has ever been. You have to leave the city of your comfort and go into the wilderness of your intuition. You can't get there by bus, only by hard work and risk and by not quite knowing what you're doing. What you'll discover will be wonderful. What you'll discover will be yourself.
– Alan Alda, actor
WEBSITES and BLOG POSTS (including a healthy recipe:)
Like you, I read a ton of blog posts and browse a gazillion websites each week.  Keeping track of my favorites isn't easy. But I enjoy doing so. And with that, I'm happy to name the posts and sites below as some of the big contributors to my well-being this year:
1. Blog: ZenHabits.net
Favorite Post this year: Living Simply: The Ultimate Guide to Conquering Your Clutter
I enjoy the simplicity of Leo Babauta's writing. And there are many of his blog posts I have flagged as favorites this year. But this one from November, contains a tip that's recently made a world of difference to me.
My floor-to-ceiling bookshelves were overflowing. When it came to books, Leo's article helped me explore the habit that I needed to adopt: the "One in, Two Out" rule. It's a long blog post, but this one tiny tip is worth more than it's weight in gold to me!
 2. Blog: TerryStarbucker.com  Ramblings From a Glass Half Full
Favorite post this year: The Real Secret of Life, August 3, 2008
Terry's blog just flat out makes me smile. What better key to Well-Being? I especially loved this post in August, reminding us to "Never grow up", along with the 7 keys to happy and successful adulthood. You've got to read this post, from Terry's Category "Half-Fullism." (P.S. Although the glass is already half full in this post, I'd add Toy Stores to item # 1 in the post! Enjoy:)
3. Blog: Levite Chronicles by Jon Swanson at: http://levite.wordpress.com
Favorite post this year: February, 2008 "Good Intentions"
One of my morning office rituals is to read three posts from 15 of my favorite blogs. I rotate and alternate the 15 and vary which three blogs I read each weekday. When I get to Jon Swanson's Levite Chronicles blog, I can always count on a post that will touch my soul and give me something delicious to think about for the day.
Back in February, Jon wrote a post called, "Good Intentions", about shooting free throws at the basketball court. I've marked many of Jon's posts as my favorites, but this one still sticks with me. It's about daily practice. It's about the daily practice of your relationship with your soul, God, your heart, love, and life. I commented on this post, but my mere words can't really capture the way it touched me. Whenever my daily practice is a struggle (often:), I think of Jon shooting free throws…and keep on keepin' on.
4. Blog: Successful and Outstanding Blog(gers) by Liz Strauss at http://www.successful-blog.com/
Favorite post this year: April, 2008 "How to Have Positivity and Confidence Making Tough Decisions"
In mid-April, Steve and I were looking at a real estate investment and stuck in the decision-making process. That week, I read Liz's post about making tough decisions and the ah-ha light went on…looking at what your Head and Heart have to say about a tough decision can be enlightening. This post and some quiet contemplation helped us move forward. You'll probably want to bookmark it…I did.
5. Website: Mayo-Clinic.com 's Healthy Recipes
Favorite Recipe: Chicken and Asparagus Tossed with Penne and Goat Cheese
I found this recipe in 2007, but it remains my favorite in 2008. I substitute Purcell Mountain Farms' organic brown rice penne pasta for the wheat pasta, fresh tomatoes for the canned (especially if it's heirloom time), use free-ranmge organic chicken, and if it's not asparagus season, I use broccoli. Good, hearty, healthy comfort food:)
6. Website: InspireMeToday.com filled with juicy gems, this inspirational membership site was founded by Gail Lynne Goodwin
Gail's Blog: InspireMeToday at http://www.InspireMeToday/Gail
Favorite post this year: November's "Born to Fly"
Gail's November post, "Born to Fly," came juist at the right time. I'd been considering a new internet business venture for three months, and was a bit fearful about taking it on. Gail's words, "…when the passion is louder than the fear…" were all I needed to step forward. Enjoy the entire post here: http://www.inspiremetoday.com/gail/2008/11/born-to-fly/

MEDITATION TOOLS
1. Holosynch® by Bill Harris' company, Centerpointe (click sidebar for link to free CD)
Why I love it: I've been meditating and sitting zazen for 15 years. I've been a student of Maharaji for three. I love my daily practice. And when I heard Bill Harris say that Holosynch can "help you meditate like a monk at the touch of a button" I was intrigued. Couild I go deeper with my meditation? Could I sharpen my brain's ability to focus? I did some research, tested out his free CD, and fell in love with the Holosynch® system and technology. More important though is that it's helped me deepen my existent practice. The fact that I get to weave in my own powerful affirmations with the patented subliminal technology is icing on the cake. (As you can see on my sidebar here, I'm such a proponent of Centerpointe's Holosynch® program I decided to become an affiliate. I don't do so unless I use and love a program or product myself.) Try the free CD and let know what you think.
2. Meditations for Optimum Health CD by Dr. Andrew Weil
Why I love it: When I want a brief pick-me-up meditation during the day, I turn off the phones and computer, close the blinds, put my feet up, sit back with my ipod and play a selection from this CD. The beautiful music in the background and Andrew Weil's soothing voice reminding me to focus on my breath is all it takes for me to recharge and renew.
—   That's it for this installment. Next and final post of this series will have more resources that inspired me this year! Stay tuned. And let me know:
What's inspired you this year?