by Erica Ross-Krieger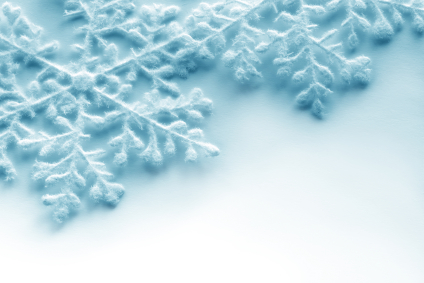 December 22nd marks the 2007 Winter Solstice in the Northern Hemisphere and that means Winter is officially upon us where I am at this shortest day of the year.
It's also the day when I know we are heading toward more daylight and somehow that always lifts my spirits.
I make the Winter Solstice a private celebration each year with a mug of tea, my favorite pen and my journal. I use a series of questions once put forth to me in a workshop by cultural anthropologist and author, Angeles Arrien, to review the lap that I just traveled around the sun this year. As I've done for years, here's what I'll be contemplating tomorrow:
Year in Review
as asked by Angeles Arrien

A. This last year
In Myself, My Relationships, My Work, and My Community:
1. Where have I been strengthened this year?
2. What has softened in me this year?
3. What has deepened (integrated or fallen into place) this year?
4. What has opened (what's new, what have I learned, where am I being stretched) in my nature this year?
Regardless of where you are in the world, or what holiday you celebrate, I wish you much peace and many "sacred moments" today, this season, next year and beyond.
What held meaning for you this last year? Let us know in a comment!
P.S. I also want to point out that new little icon over on the lower end of the right sidebar, under Tools for the Journey…the blue one that says RoadID. It will take you to a site that showcases a product I have fallen in love with. It's an ID bracelet (comes in many cool colors, too) that you can wear while running or outdoors. The vital information you have engraved on the tag could save your life if you got stranded or hurt. But wait, there's more…
You can alternatively engrave your 2008 goals on the bracelet, and wear it to remind yourself to keep on track. But here's the thing…
Who are you???
I am not the originator of this idea by any means. I have to thank the person who mentioned it in his blog recently. And here is the embarrassing part. I can not for the life of me remember who that was. And I even went and bought 6 of the ID's using his $1 off gift, and then became an affiliate.
So, yes, head to the site and check out the ID tags. Get some for yourself and your friends…you could be saving lives, or the life of your business. But if you know who also mentioned this in their blog recently, or if it is you, please let me know. I am grateful for your tip and owe you major blog link love.